Make an Appointment to Visit the Innovative Surfaces Selection Center
Innovative Surfaces is in the business of wowing our clients. We understand how difficult and frustrating it can be to select materials for your project sight unseen. To our clients who want to touch and see our high-quality materials prior to ordering, we offer access to our unique selection center for an immersive experience.
Whether you're a contractor choosing materials for a project or the client of the contractor, we offer an open and inviting space for you to choose surface materials that fit your project perfectly. Our selection center is a physical location, serving clients by appointment only, ensuring you're given the time and attention you need for proper selection.
Experience Our High-Quality Materials in Person
Our selection center is our best kept secret and you'll see why when you walk through the door. Our selection center isn't your typical kitchen or bath showcase, complete with fake set-ups. Instead, you'll find real-life samples of the materials we provide including:
Our goal is to help you make an informed decision about which materials to choose for your residential or commercial project. Our selection center includes tools to demonstrate industry language (i.e. radius corners) to give you the best overview of what your countertop, shower walls or other surface will look like in real-life.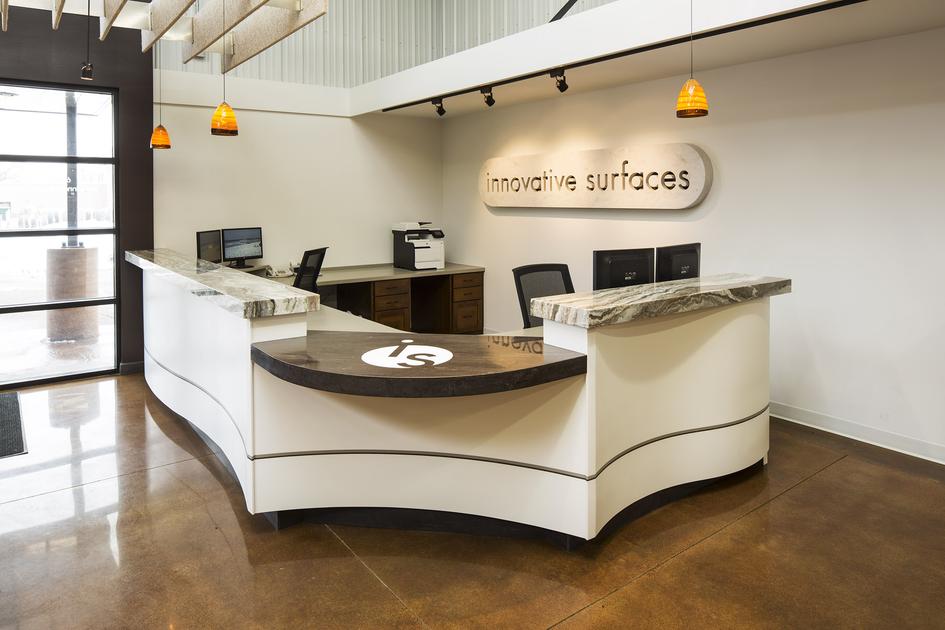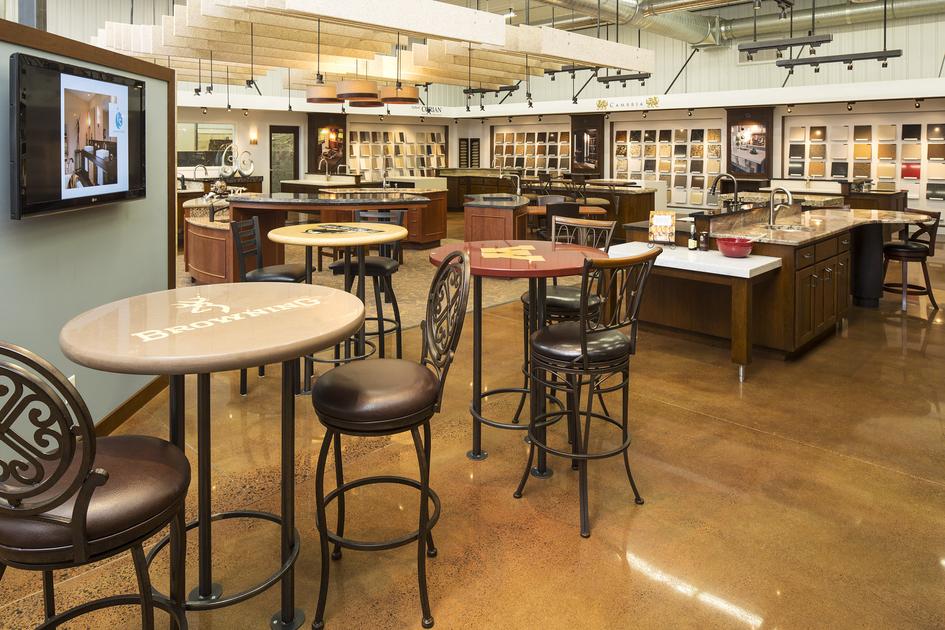 Dedicated to Providing Industry Education to Clients
We understand that Innovative Surfaces is only as successful as our clients. That's why inside our selection center, we have a training room we use to provide industry education to our clients. We enjoy bringing in experts in the field as well as vendors who share their insights on how our clients can continue to grow their own businesses.
Make an Appointment to Visit Our Selection Center Today
If you're a current or new customer, we invite you to make an appointment with us to view our selection center today. Or, reach out to us to learn more about our upcoming learning opportunities. To learn more about our selection center or to schedule an appointment, give us a call at 651-480-8646.