Versatile Solid Surface
Fabrication & Installation
At Innovative Surfaces, we're experts in solid surface fabrication and installation. With only the highest quality materials and service to match, we complete each project the only way we know how: without cutting corners.
Solid Surface: High Design Flexibility With a Versatile Palette
Solid surface is a half-inch sheet of material, made from acrylic or an acrylic/polyester mix. Its make-up, size and fabrication capabilities result in high design flexibility. Solid surface can be formed into nearly any shape or structure you need to complete your project.
Plus, although we can manipulate it, it's still extremely durable. To form the solid surface needed for your project, we use CNC technology to cut the sheet then we route, sand, thermoform, vacuum press, etc. to custom craft each unique shape and texture. The inconspicuous seam we can achieve means the sky is the limit for design.
A Versatile Color & Texture Palette
Our solid surface products range from basic solid white to colors and aesthetics that mimic exotic natural stone. The palette is broad, making solid surface the perfect material for a wide range of horizontal and vertical projects.
What Sizes Do We Carry?
Although the sheets come in a specific size, by seaming it, sizing is endless and only depends on the parameters of your project and your budget.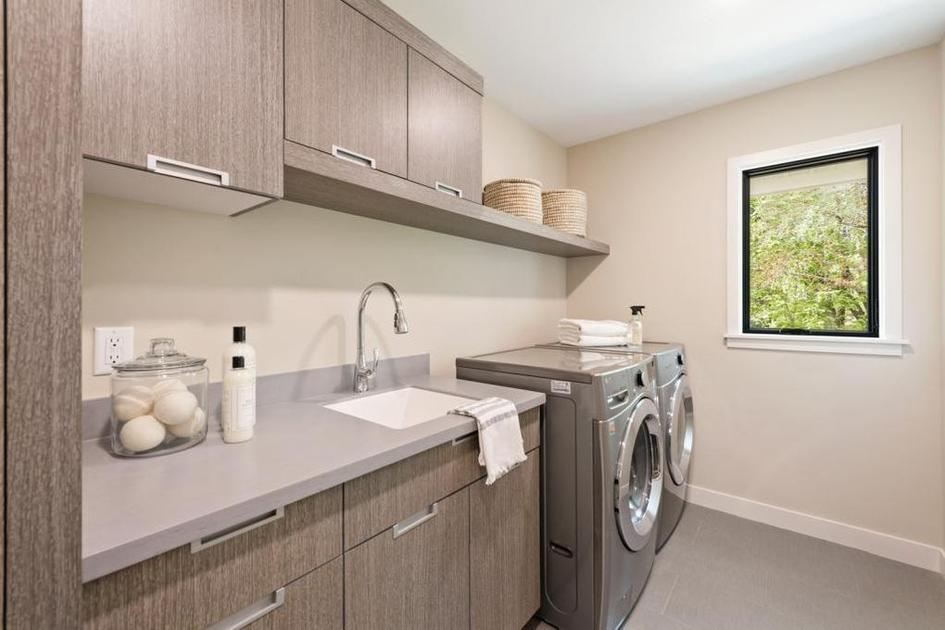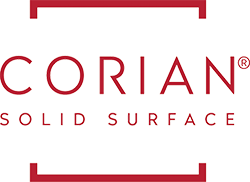 Corian® solid surface is one of the most versatile options available. With its high-design flexibility, you can carve it, curve it, illuminate it and more. Corian® offers color schemes from classic solids to modern stripes and everything in between. Expect easy care, inconspicuous seams, a non-porous composition that doesn't harbor bacteria growth and many other attributes that make Corian® a solid choice.

Livingstone® is an acrylic and value-based solid surface brand with a friendly design palette. Select from various styles and colors across the entire color spectrum.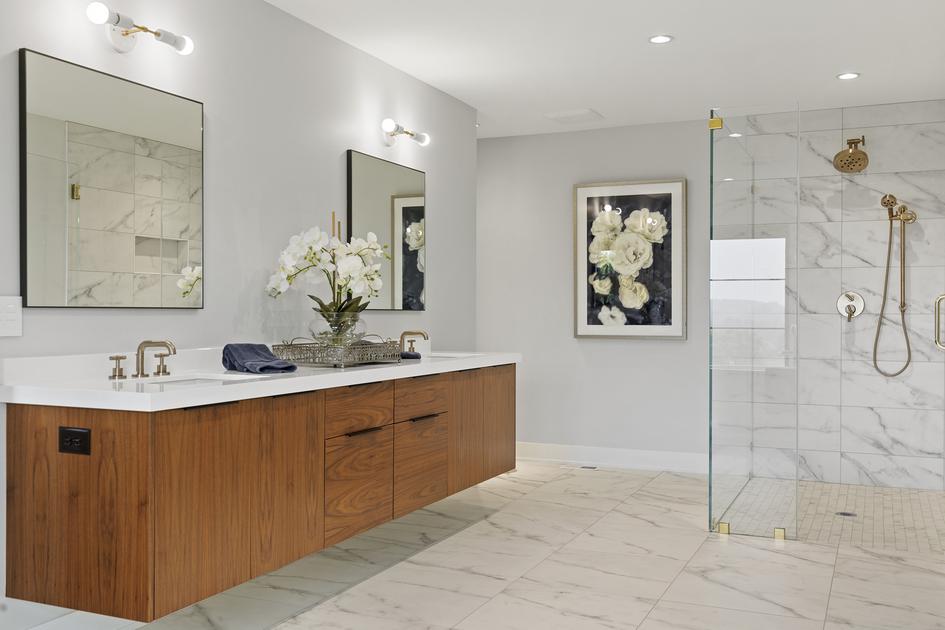 Solid Surface Projects Don't Stop at Countertops
As you can see, solid surface is versatile, a great fit for many different projects. In fact, solid surface uses don't stop at countertops. We also use solid surface materials for wall cladding, shower walls, tub surrounds, vanity tops, bathroom partitions, windowsills, tabletops, operating room walls and beyond.
Regardless of your project, you can rest assured that your materials will be created using the highest quality products on the market, at a fair price. Whether you need a full installation or simply need solid surface fabrication, we can help.
Get Started On Your Project Today With Innovative Surfaces
No project is too big or too small for the Innovative Surfaces team. To learn more about our products and services or to get started on your solid surface project today, give us a call at 651-437-1004.